Europeans from every country love to ski, but the Dutch have an outsize love for the slopes. They descend en masse on Alpine resorts, most of them Austrian, like Gerlos, Westendorf, Kirchberg, Sankt Anton and Ischgl. In 2012, while the country was still struggling with recession, nearly 900.000 -out of a population of almost 17 million- spend one or more winter holidays in the snow. This winter season, well over 1.1 million Dutch people are expected to enjoy the snow, and the bitter cold of the last few weeks is not going to spoil that ambition if it's up to the Dutch!
As fanatic skiers the Dutch want to know what is going on all the time and there is no shortage of online skiing information in Holland. The love for skiing is explicit in the number of winter sport websites in Holland. There are around 15 websites dedicated to skiing, ski resorts and ski conditions. By and large, of the 30 leading independent winter sport information companies in Europe Holland comes in at second place (27%), just behind the UK (30%) and well ahead of Germany (17%).
Authority instead of traffic
In an effort to gain more insight into the impact of Dutch winter sport websites Skiweather.eu maintains a continuous research based on data-science methods to draw up a yearly list of leading Dutch winter sport websites. The objective of the research is to trace the key players -the winter sport information companies- and to make an accurate estimate of the impact of it's winter sport website on the Dutch 'market' of winter sport enthusiasts. In the research we have included all websites with a focus on both ski resort and ski condition information for the popular ski resorts in the Alps and who present the information -at least- in Dutch. Tourism companies -as a representative for a region or country- are also out-of-scope for this research.
We are not interested in pure traffic rankings but in a multi-dimensional approach. In order to evaluate every website in an objective way we use indicators that measure -amongst others- economic impact, heartbeat and link authority. In our opinion traffic estimates or not very reliable, are flawed and do not say anything about the importance or authority of a website.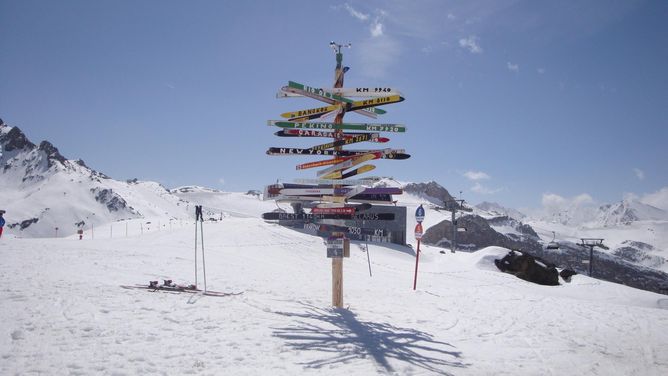 Wepowder and Snowplaza are challenging the leading winter sport information companies
Last year's leading winter sport information company was Milq Media with their flagship Wintersporters.nl, and -not surprisingly- it still is in 2018. Wintersporters.nl took over the first position from Sneeuwhoogte.nl at the start of the 2016-2017 winter season and has since then hold on tight to the pole position. The number one winter sport website has a substantial larger authority than runner up sneeuwhoogte.nl, but the advantage did not become larger during the last 12 months. This may very well change as the Dutch Skiing Association (NSkiV) took over Wintersporters.nl recently and will merge it with their own winter sport operation Wintersport.nl (currently at #8).
Wintersporters.nl and Sneeuwhoogte.nl both have a slightly inflated link authority due to the high proportion of startpage-like referrals (e.g. ski.startpagina.nl). The authority of those pages are inherited from it's main domain (e.g. startpagina.nl, authority 63*) and in turn overrate the authority of the websites at the receiving end (+3 or 4 in authority). For Sneeuwhoogte.nl this influence is more proncounced as it was the first major player in the market when competition was nearly absent and the influence of startpage websites was substantially larger. Add to this the 'widget' effect -Sneeuwhoogte.nl was the first to provide snow report widgets for third party websites-, and it is clear that Sneeuwhoogte.nl depends more on legacy (old monopoly) than on intrinsic motivation of visitors or current popularity.
At the moment, Wintersporters.nl is one of the 2.000 most influential dutch websites (out of 3.37mln); just behind websites like nporadio2.nl and bnr.nl, both broadcasting agencies. The nearest business neighbours are Weerplaza.nl, Sunweb.nl and Vacansoleil.nl. To put things in a broader perspective Wintersporters.nl is at place #10 in the ranking of leading European winter sport websites, just behind Igluski.com from the UK.
Snowplaza by Spalder Media Group is in third place and still at some distance from the top 2. However, it's impact grew faster than the top 2 players. Snowplaza will soon challenge Sneeuwhoogte.nl for the second position as it has a substantial advantage by means of it's economies of scale from being an important information company in Europe (#14 in Europe). Snowplaza is one of the most complete winter sport websites around. It combines excellent ski resort information, reviews with -sometimes questionable- snow depth information and is present in several European countries, most notable Germany.
At fourth place is freeride community Wepowder. Wepowder is a one of the few dedicated and focused websites with a clear identity and a well-defined market profile. It was very successful in broadening it's geographical horizon during the last 12 months, just like Snowplaza. Wepowder poses some challenges to be ranked as it's main domain Wepowder.com is a gateway for several european languages, not just the Dutch language. In absolute terms it is most likely to reside among the leading 3 dutch winter sport websites: very close to number two, if not at second place. However, in the Dutch market it comes just behind Snowplaza. By any measure it is one of the fastest growing winter sport websites which is remarkable as it's social media presence is limited, especially on Facebook. We see something similar with other 'late majority' companies like Snowplaza.
Surprisingly, Skiinformatie.nl claims fifth place. This winter sport website has a very fast heartbeat; it's news provision capabilities is quite substantial. In that respect it faces the top 3 with pride.
The fastest rising star at the sky is at sixth place : Alpenweerman (AWM) by Gemi Meteo. This -primarily- weather website for the Alpine region (and Holland) scores relatively high on both heartbeat and link authority. Although the impact did rise substantially, it's Alexa traffic ranking dropped hard. In the near future this will have a downward effect on the authority score. However, Alpenweerman did move past it's direct competitor Wintersportweerman.nl (#7), which is on a return trip in both our ranking as well as Alexa's. Wintersportweerman still has a substantial larger audience than AWM. But on authority AWM is doing remarkably better. The authority rating of both websites are slightly corrected for their broader scope (weather in Holland).
Wintersport.nl of the Dutch Skiing Association lost quite a bit on authority compared to the previous and has landed at 8th place. Most likely this website will not return in next years' ranking due to the merger with Wintersporters.nl.
Mountain News Corporation – the company behind Onthesnow and Skiinfo – is at 9th place in the Dutch league with Skiinfo.nl. It's impact slipped a bit compared to the previous measurement. It's heartbeat is lower than direct competitor Snowplaza. Skiinfo is more about statistics (snow depth, ski resort stats) and less about stories, impressions and opinions.
Wintersportlive.nl is the website which lost the largest amount of impact in the last 12 months, but it was able to remain in the top 10 (at #10). The website has a substantially lower heartbeat than it's direct competitor Skiinformatie.nl. Wintersportlive.nl also experience some competition from major league player Snowplaza.
The ranking of leading dutch winter sport websites in 2018
scores represent the impact on the dutch winter sport scene (score 0-100)
The detailed list of scores (xls)
*) Wintersporters.nl was the first to claim important wintersport and ski related startpages which it used as a springboard.