The majority of Italy's largest ski resorts have closed and will not reopen this season as the Italian government enforces strict measures to control the spread of coronavirus. Government decisions to contain the epidemic of COVID-19 Coronavirus have been impacting the Italian winter sports industry since early March.
The Dolomiti Superski area (Plan de Corones, Alta Badia, Val Gardena / Alpe di Siusi, Val di Fassa / Carezza, Arabba / Marmolada, 3 Peaks Dolomites, Val di Fiemme / Obereggen, San Martino di Castrozza Passo Rolle, Rio Pusteria - Bressanone, Alpe Lusia / San Pellegrino, Civetta), in agreement with the hoteliers of the territories concerned and in coordination with the political authorities, has decided to close its facilities early from Tuesday 10 March 2020, ending the ski season prematurely.
Val Gardena -part of Dolomiti Superski- announces: "In order to face this difficult situation and following the sense of responsibility, we have decided that it's right and proper to end the current ski season: tomorrow, 10 March, will be the last skiday. Many thanks to all of you who visited us and we hope to see you soon!".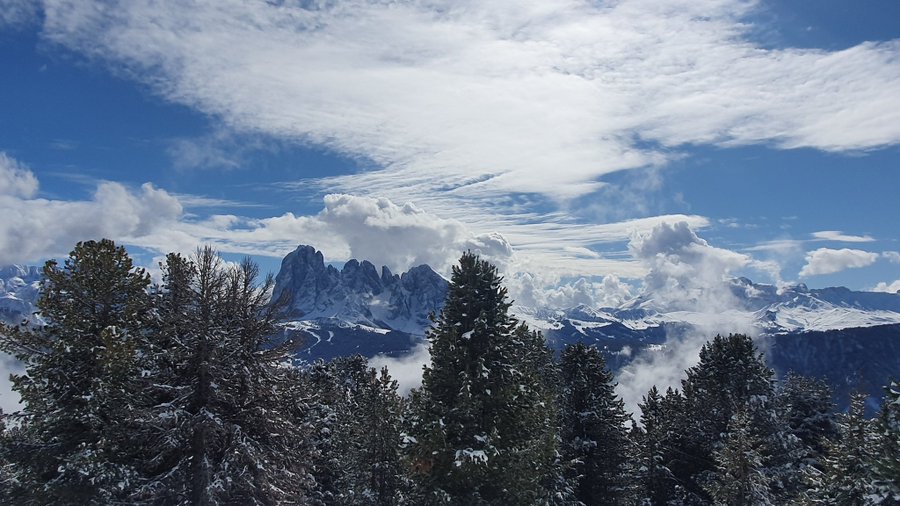 The tourism companies had jointly decided on the far-reaching measure in a meeting on Sunday (March 8, 2020), after the situation was rapidly becoming increasingly dynamic as a result of the spread of the new corona virus throughout Europe and especially in Italy. The Italian government declared Lombardy and 14 provinces "Red Zones" on March 7. South Tyrol is not one of them, but it also shows an increase in the number of positively tested people and suspected cases.

Italian national team bobsleigh coach Roberto D'Amico: "We are experiencing a surreal situation in Cortina. We have beautiful slopes, snow, very good days but unfortunately, because a virus, we are on our knees, we are stopping everything. We sincerely hope that in 15-20 days the problem will be solved and maybe people can go back to skiing because here in Cortina you can ski until May 3rd,"

In addition, The Valle d'Aosta region has decided to close, from Monday March 9 and until further notice all of its ski areas as a precautionary measure, including the ski lifts located on the territory of La Thuile (Espace San Bernardo which links La Thuile to La Rosière). However, on the French side of the border, the La Rosière ski area is open, as is the entire resort, its activities and its various shops and services until April 24, 2020.

The Skyway Monte Bianco cable car based in Courmayeur is also affected by this decision by the Italian regional government. Holders of MONT BLANC UNLIMITED ski passes will be forced to ski only on the Chamonix ski area on the French side. The Livigno ski area in Italy (Mottolino Fun Mountain) has closed its ski lifts since Sunday March 8, 2020 instead of April 3, 2020.

Sauze d'Oulx in the Milky Way indicated it may close next Sunday due to the coronavirus outbreak in the north of Italy. It is outside the quarantine area. Other resorts in the area including Sestriere are considering their position.

Austria ski resort Ischgl closed it's apres ski bars on Wednesdag and just announced that the entire resort will shut completely this weekend for a minimum of two weeks.

In the meantime, most airlines have suspended flights to and from Italy altogether.

With Italy on lockdown, Austria's and France's cases of the virus increasing by the hour, we're facing what could be catastrophe for ski resorts, even more of a worry at the current moment than climate change and far more challenging than Brexit.

https://pbs.twimg.com/media/ESctBggXYAAMOVI?format=jpg&name=900x900

Written by skiweather on Monday March 9, 2020

Category: news - Tags: winter, corona, virus, italy

« Val Thorens: legendary and world-class — Tirol shuts down cable cars and hotels, more to follow... »