Vall de Boi is in the centre of the Pyrenees. It is a narrow valley on the edge of Aigüestortes National Park, an area of soaring peaks. The ski station Boí Taüll is the highest ski resort in the Catalan Pyrenees, with an elevation ranging from 2020 meters to a whopping 2751 meters. This situation guarantees snow throughout the season and not have to be as aware of atmospheric whims. Add to this its north-facing slopes and the low humidity of the area. The result is a good snow that usually characterizes the entire winter season. The average snow depth range from 130cm to 160cm in February.
The Boí Taüll ski resort is quite small, making it easy to negotiate and an excellent choice for families with small children. With an area of ​​45 ski kilometers and 42 tracks (6 green, 3 blue, 18 red and 15 black), a snowpark and 12 off-piste routes, it is easy to enjoy its slopes. This domain is accessed by 11 lifts (6 chairlifts, 2 ski lifts and 3 conveyor belts). One of the best things about Boi-Taull is that it's a peaceful resort and completely uncrowded. Perfect for a weekend of quiet skiing or for resting with the family.

Source: lugaresdenieve.com
No doubt that, if more than 70 percent of a station is dedicated to red and black slopes, skiers need some experience. However, in Boí Taüll the geomorphology of the area, in between two valleys, also plays in favor of beginners and novice skiers. All the slopes of Boí come together in the Pla de Vaques, where all the services of the station are located, an advantage for beginners. In addition, the slopes converge at the same point, the Pla de Vaques, where the service buildings are located, a school with more than 90 ski and snowboard instructors, a bar and restaurant ideal for a rest between descents.
The daily ski pass costs €39 in high season and accommodation will set you back about €23 per night. All of this puts Boi Taull firmly on the map as a great option for (Catalan) skiers.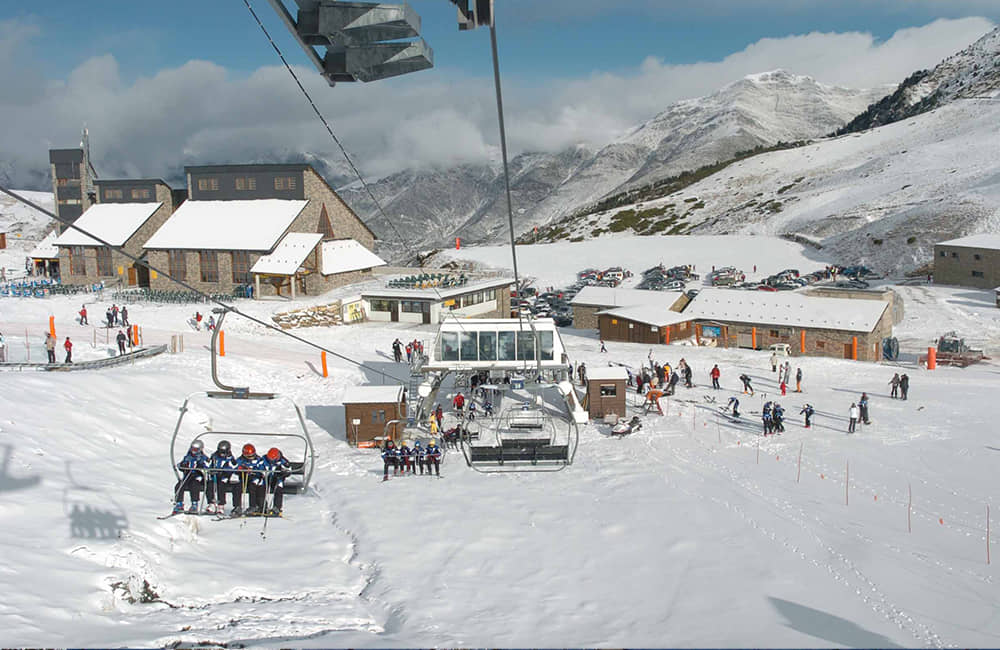 As there's no accommodation on the mountain, most skiers stay in Boi, Erill la Vall, or Taull, all of which are delightful little towns, or closer to the ski area in Pla de l'Ermita, which is a development of extremely attractive hotels and condominiums, but not a true town.

Boí Taüll is 80km away from Baquiera/Beret, Spain's most-visited ski resort, which lures the bulk of the snow-seekers.

https://i.pinimg.com/474x/5f/32/4e/5f324e71b5dfa11c6c63a2cbb5f62f4a.jpg

Written by skiweather on Sunday November 17, 2019

Categories: skiresort, press - Tags: skiing, boi, taull, family, destination, purenees, catalan

« Mont Blanc glacier threatens to collapse — Breathtaking Les Houches »